Variable Moment,Vibratory Hammers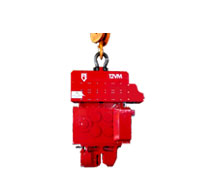 -Models-
PVE12VM-YTJ/PVE20VM-YTJ
The first low-pollution model vibro made in the Netherlands. Acquired the approval of "Ultra low noise", "Low vibration", and "Tier 3 emission gas regulations" and used for the construction of the Ministry of Land, Infrastructure and Transport.
The model is a hydraulically variable high frequency type vibro hammer with light weight and high emf force. By adopting the variable type moment, zero start and zero stop are possible and also possible to construct without resonating with the crane boom.
* 20 VM – YTJ aquired the approval of "low noise".
>to Website
(PVE12VM-YTJ)         (PVE20VM-YTJ)
Hydraulic crawler drilling machinery【Maid in Italy】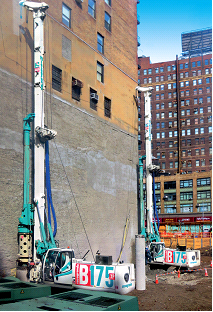 -Models-
B175-XP / B200-XP(Hydraulic crawler pile rig)

Large power drilling machinery, easy to transport and environmentally friendly
It is possible to use for wide variety of construction method in addition to removing existing pile method by exchanging attachment
Casagrande realize high quality construction ability and compact design which meet customers' needs.
It is possible to make machinery which meet Japanese market needs.